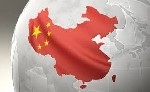 Dear Zhenying:
Please join us for China and the World, a two-day conference with an international panel of scholars who will examine China's evolving relations with Europe, Latin America, and Asia. The workshop will meet on

Thursday at USC and Friday at Occidental College.
Thursday, September 25th
USC Davidson Cenference Center
University of Southern California
3415 South Figueroa Street
Los Angeles, CA 90089-0871
Friday, September 26th
The Global Forum
McKinnon Center for Global Affairs at Johnson Hall
Occidental College
1600 Campus Road
Los Angeles, CA 90041
Breakfast is served at 9:00am and panels begin at 9:30am. Lunch will be provided. The last panel ends at 5:00pm.
Click here for the schedule and more information.
Please e-mail cis@dornsife.usc.edu to RSVP.
---
Upcoming USCI Event
Please join the USC U.S.-China Institute for a discussion with Professor Sam Crane of the Williams College on the limits of the Confucian revival in China.
10/16/2014 - Teaching Confucius in Beijing
Location TBA
University of Southern California
Los Angeles, CA 90007
Time:4:00 - 5:30PM
Cost:Free, please e-mail uschina@usc.edu to RSVP.
This talk will consider the limits of the Confucian revival in China, especially the ways in which rapid modernization works against a macro-political assertion of Confucian principles. Reference will be made to Professor Crane's experience this past summer teaching a course on Confucianism at the International Summer School at Renmin University in Beijing.
Sam Crane is the Chair of the Political Science Department at Williams College where he teaches, among other topics, contemporary Chinese politics and ancient Chinese philosophy. His most recent book, Life, Liberty, and the Pursuit of Dao:Ancient Chinese Thought in Modern American Life(Wiley 2013), interprets contentious social issues in the US(abortion, same-sex marriage, euthanasia)using concepts drawn from pre-Qin Confucianism and Daoism. He blogs at The Useless Tree.
Driving Directions to Campus
For maps and directions to campus, visit the University Park Campus Map & Driving Directions page.
Suggested Parking($10 on campus):
Parking Structure X(PSX)
Enter at the Figueroa Street Entrance at 35th Street(Entrance 3)

Parking Structure D(PSD)
Enter at Jefferson Blvd. and McClintock Avenue(Entrance 5).
---
USC U.S.-China Institute | 3502 Watt Way, ASC G24 | Los Angeles | CA | 90089
Tel:213-821-4382 | Fax:213-821-2382 | uschina@usc.edu | china.usc.edu