UCLA CCS:Student Movements in Hong Kong & Taiwan(11/12)
2014/10/16 9:16:53 | 浏览:2623 | 评论:0
Umbrellas and Sunflowers:Student Movements in Hong Kong and Taiwan
Panel Discussion with Ming Sing, Yun Chung Chen, and Hsin-Hsing Chen
Wednesday, November 12, 2014
4:00 PM - 6:00 PM
Charles E. Young Research Library Main Conference Room 11360
The three speakers on this panel are all experienced academic-activists with deep knowledge about Hong Kong, Taiwan and the two student movements for democracy that have galvanized international attention. They will provide the broad political economic backgrounds to the rise of these movements and analyze their internal dynamics, strategies and cultures.

The Panelists:

Professor Ming SING 成名
Ming SING's research interests include comparative study of democracy and democratization, political culture, civil society, quality of life, and Hong Kong politics. Currently, an associate professor at the Hong Kong University of Science and Technology, he obtained his D.Phil from Oxford University in Sociology and has been the author or editor of four books and over thirty articles. His refereed publications can be found in the Journal of Politics, Journal of Democracy, Democratization, Government and Opposition, Social Indicators Research, among others.He has also been an active commentator on Hong Kong politics, whose comments have been solicited by local and international media including BBC, CNN, Bloomberg, Financial Times, New York Times, International Herald Tribune, and Wall Street Journal. He was awarded the Fulbright scholarship for visiting the University of California, San Diego in 2007, and the POSCO Visiting Fellowship by the East-West Center, University of Hawaii in 2010.

Professor CHEN Yun Chung 陈允中
Yun-chung CHEN was born in Malaysia. He was trained as a community planner(MPhil in Planning, Taiwan National University; Ph.D. in Urban Planning, UCLA). He is currently an associate professor in Cultural Studies at Lingnan University, Hong Kong. His research focuses on innovation studies and critical urban studies. As community planner, he actively participating in preservation and community building projects in Hong Kong, including preservation of Queen's Pier in 2007 and rebuilding of new Choi Yuen Village in 2010. As an activist, he has been strong opponent of privatization of public assets, slash-and-burn style urban renewal and top-down development projects that force evict its inhabitants. In the current student-led democracy movement that started in September 2014 – so called umbrella revolution – he sets up "mobile democracy classroom" at three major occupied streets where college teachers and activists provide democracy-themed classes for the students and protestors. For more information on "teachers in solidarity with student strike", go to facebook page:https://www.facebook.com/teachersupportstudentstrike

Professor Hsin-Hsing CHEN 陈信行
Hsin-Hsing CHEN received his PhD from Department of Science and Technology Studies, Rensselaer Polytechnic Institute. He teaches development theories and social movement at the Graduate Institute for Social Transformation Studies in Shih-Hsin University , Taiwan. Professor Chen was a leading organizer of Taiwan's student movement in the 1980s and has been a keen observer and participant of Taiwan's labor an student movements since then. He has published scholarly works on the politics of science and labor in the age of globalization. He also contributes regularly to one of the most influential online news sites in Taiwan, cool loud. Some of his reflections on Taiwan's student movement can be found at http://www.coolloud.org.tw/node/61515. The English version of his article on the student protest of 1990 can be found at:
Chen, Hsin-Hsing,(2005)"My Wild Lily:A Self-Criticism from a Participant in the March 1990 Student Movement." Inter-Asia Cultural Studies, 6(4):591-608.

This event is part of the Spotlight Taiwan Project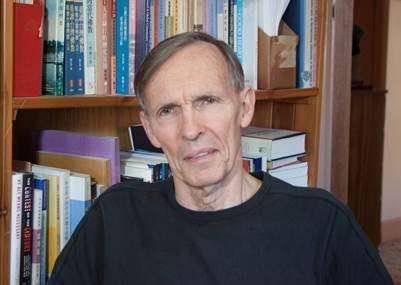 What is Necessary for Civility to Develop?
A Comparative Study of Taiwan and the PRC
Talk by David Schak, Giffith University
Thursday, November 06, 2014
4:30 PM - 6:00 PM
Bunche Hall 10383
This lecture will explore the development of civility in two societies with very similar historical and cultural backgrounds and that for most of the last century were governed by Leninist parties that used campaigns to change grass-roots behaviour. Some of those desired behavioural changes were attempts to impose civility, which I define as respecting the public space and regarding all in one's society as consociates, thus deserving of considerate treatment. One of those societies, Taiwan, while being quite uncivil in the 1960s to the 1980s, became increasingly civil from the 1990s, to the extent that recent longer-term visitors from the PRC marvel and the genuine helpfulness and sincerity of the Taiwanese. In the PRC, while in the larger, more sophisticated cities, most people now queue and are generally helpful to strangers, there are other areas in which incivility prevail, e.g. driver behaviour, spitting, and following smoking restrictions. The lecture will examine these two societies to try to understand what conditions are necessary for a society to develop civility.

Dr. David Schak was educated at UC Berkeley and has an AB in Oriental Languages(1965), and an MA and PhD in Anthropology(1973). After teaching briefly in the US, he migrated to Australia in 1976 and has been affiliated with Griffith University since that time. He has spent over 15 years in Taiwan, first going there in 1959, and another three years in the PRC. He has researched and written on a variety of topics including dating as a new form of mate selection, poverty, beggars, Taiwanese business management and culture, filial daughters in industrialised Chinese society, engaged Buddhism's contributions to Taiwan's civil society, and civility.

Part of the Civility and Civil Society in Taiwan Lecture Series, Taiwan Spotlight project
--------------------------------------------------------------------------------------------------

Tibetan Studies Lecture

Dharma Kings and Queens in Tibet
Letters of Advice to Monarchs on the Sino-Tibetan Frontier in the Late Premodern Period

Jann Ronis, UC Berkeley

Thursday, November 6, 2014
3:00-4:30 PM
10383 Bunche Hall

Originating almost at the dawn of Buddhist literature, epistles composed by monks for their royal patrons are found across Buddhist Asia. Nāgārjuna's Ratnāvalī(The Jewel Garland)and Suhṛlleka(Letter to a Friend; both second century C.E.)are the most well known and influential of such writings from Buddhist India but dozens more are still extant. Tibetan lamas wrote epistles for centuries and many of these works represent important works of Buddhist social thought and can serve as historical documents to researchers. In this presentation I will examine a trilogy of epistles composed in the late eighteenth century by a Tibetan lama to the royal family of the kingdom of Degé in eastern Tibet, located in present-day Sichuan Province. The lama in question in this presentation was the highly regarded author and visionary Jikmé Lingpa(1730-1798)and this trilogy of epistles includes one each to the king, queen, and crown prince. I will analyze arguments made in these works for particular religious activities, role models, and values against the polemical contexts of eighteenth century debates in Tibet over the relative merits of lay and ordained kings and Sino-Tibetan relations at the time. Emphasis will be placed on the epistle to the queen as letters to royal women are rare in the historical archive and are under-documented in scholarship. Her name was Tsewang Lhamo and she ascended the throne in 1790 after the early death of her husband and ruled Degé for approximately 20 years, passing on the throne to the crown prince a few years before her death in 1812. Tsewang Lhamo's epistle is exceptional for its emphatic assertions that as both a layperson and woman she was fully capable of enlightenment and liberatory governance. This talk will appeal to those interested in Tibetan history in an Inner asian context, gender in Buddhism, Buddhist statecraft, and Tibetan literature.

This event is cosponsored by Center for Buddhist Studies and the Center for Chinese Studies
Seminar by Jonathan Chaves, George Washington University

Friday, October 31, 2014
2:00 PM - 4:00 PM
10383 Bunche Hall


Professor Jonathan Chaves will be having a seminar based on his book Cloud Gate Song:The Verse of Tang Poet Zhang Ji. Participants will be provided with handouts regarding during the seminar.

Jonathan Chaves is Professor of Chinese in the Department of East Asian Languages & Literatures at The George Washington University. A published original poet and distinguished translator of Chinese poetry, most recently Cloud Gate Song:The Verse of Tang Poet Zhang Ji(2006), his work has been nominated for the National Book Award in the translation category. Chaves received his M.A. and Ph.D. in Chinese Literature from Columbia University.

Every Rock a Universe - The Yellow Mountains and Chinese Travel Writing

Saturday, November 01, 2014
1:00 PM - 4:00 PM
Fowler Museum - Lenart Auditorium

The Yellow Mountains(Huangshan)of China's Anhui Province have been famous for centuries as a place of scenic beauty and inspiration, and remain a hugely popular tourist destination today. A "golden age" of Yellow Mountains travel came in the seventeenth century, when they became a refuge for loyalists protesting the new Qing Dynasty, among them poet and artist Wang Hongdu(1646–1721/1722), who dedicated himself to traveling to each and every peak and site and recording his impressions. Unfortunately, his resulting masterpiece of Chinese travel writing was not printed until 1775 and has since remained obscure and available only in Chinese.