Irvine, Calif., Nov. 4, 2014 – Before fast food and home delivery, there was chop suey and red leather booths. American Chinese food was a precursor to ubiquitous chain restaurants, democratizing the once-exclusive dining-out experience for working-class whites, African Americans and Jews.
The influence of Chinese cuisine throughout the 20th century and beyond is told in Chop Suey, USA:The Story of Chinese Food in America, by UC Irvine history professor Yong Chen. The new book opens with a question:Why is Chinese food so popular in the United States?
"Americans fell in love with Chinese food not because of its gastronomic excellence, but because of its affordability and convenience," Chen said. "They preferred the quick and simple dishes of China while shunning its haute cuisine."
Chop Suey, USA, published by Columbia University Press, sheds light on the critical yet overlooked role that Chinese fare has played in developing the American way of life and expanding access to it.
"This book fills important gaps in the literature of ethnic and food studies, while incorporating an appealing personal memoir into the narrative," said Jeffrey Pilcher, professor of food history at the University of Toronto.
U.S. diners began flocking to Chinese restaurants more than a century ago, making it the first mass-consumed food in the nation. By 1980, it had become the country's most popular ethnic cuisine.
This "inexpensive, fast and tasty food was irresistible to many bohemians, rebellious youth, African Americans and middle-class tourists," Chen said. "Thus, chop suey – the epitome of America's Chinese food for decades – was the Big Mac of the pre-McDonald's era."
The abundance of Chinese restaurants in mid-20th century America was also a reflection of limited opportunities for Chinese Americans, who were barred from many occupations. They successfully turned Chinese food into a dominant force in the restaurant market, creating a critical lifeline for their community.
Chinese American eateries introduced the open kitchen concept, home delivery, fortune cookies and Christmas Day dining. They made chop suey and egg foo yong part of the American diet and Chinese takeout part of American culture.
"Food is not just about sustenance and taste. It's also about culture, economics, race and identity," said Gordon H. Chang, professor of American history at Stanford University. "This is made clear in [Chen's] fascinating account of Chinese food in America. Chop Suey, USA is a wonderful American story – and a tasty one at that."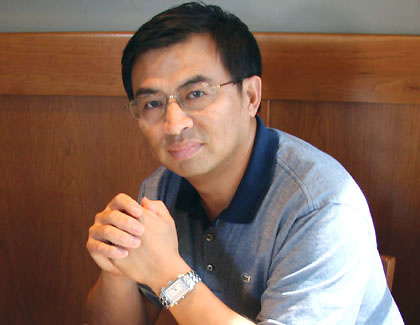 About the author:
Yong Chen, raised by his food-loving mother in China, is a professor of history at UC Irvine and served as the university's associate dean of graduate studies from 1999 to 2004. His numerous publications include
Chinese San Francisco, 1850–1943:A Trans-Pacific Community
.
Media access: Radio programs/stations may, for a fee, use an on-campus ISDN line to interview UC Irvine faculty and experts, subject to availability and university approval. For more UC Irvine news, visit news.uci.edu. Additional resources for journalists may be found at communications.uci.edu/for-journalists.