Pediatric Training Program Joins Forces with UC Irvine.
China Cal's program to train county doctors to properly examine newborns is progressing as planned. With the help of a grant from The Ping and Amy Chao Foundation of Los Altos, CA, China Cal has added an evaluation component and a University of California, Irvine Program In Public Health PhD graduate student. Ms Fangqi Guo, who will be the principal investigator for an evaluative study of the training program, will work with the China Cal team in Yunnan for several months this year. We are also grateful to the Masimo Corporation for their kind gift of 125 pulse oximeters to be used in each of the rural Yunnan county hospitals for screening newborns for critical congenital heart disease.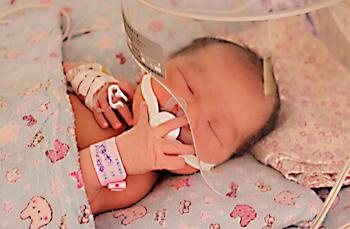 Yunnan Newborn
The following is a summary of PhD candidate Fangqi Guo's research plan.
Undiagnosed congenital cardiac shunt lesions with pulmonary hypertension and critical congenital heart disease(CCHD)kill 3 to 4 of every thousand children in developing countries. Most of these heart defects are completely curable if discovered early in life. Yunnan Province is a slowly developing province of China. The estimated number of infants that die from these heart defects is about 400 per year. Pulse oximetry is an effective screening method to detect CCHD in very early stage. We will provide rural Yunnan county hospitals, where most babies are now born, with equipment and training for doctors and nurses responsible for the care of neonates. We will train these doctors regarding proper neonatal cardiac examination. We will evaluate the increased knowledge and change in behaviour of these trainees. Though rural Yunnan is one of the poorest regions of China, both medical insurance options and financial assistance mechanisms are growing and the level of medical care is continuously improving. The conditions for increased awareness and discovery of undiagnosed congenital heart cases are therefore ideal for addressing this problem in Yunnan Province.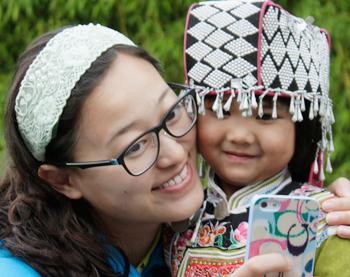 PhD Candidate Fang Qi Guo
New China California Heart Watch Clinic to open on July 1, 2015
China California Heart Watch will open its new clinic in Dali, China on July 1, 2016. The clinic is located in the Cang Hai Yi Shu housing complex, Group 11, Building 2 Door 2. The clinic will have approximately 70 square meters of space and will have electrocardiographic and echocardiographic equipment. Installation of the clinic has been contracted to the Kunming Ji Tian Building Renovation Company. Work on the clinic started in early May and will be completed this month.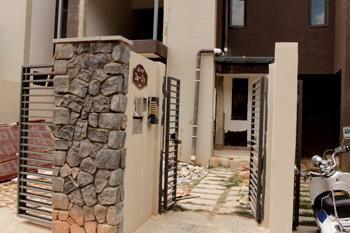 China Cal Cardiac Clinic
China Cal Board of Directors elects Shan Shan Chen as its next director
Shan Shan Chen, who has served as administrative director of the China California Heart Watch for the past nine years has been elected to succeed Dr. Robert Detrano as China Cal's director at the end of the year 2016. Ms Chen served as director of the import division of a large Chinese government company before joining China Cal in 2006. In that year, Ms Chen and Dr. Detrano founded the China California Heart Watch. Ms Chen has guided China Cal through the maze of Chinese national and Yunnan local government changes that have occurred in the past nine years and has successfully networked with multiple Chinese foundation and the Chinese central governement to obtain approximately half of our organizations financial support over this period. Regarding new Chinese laws regarding foreign NGOs, Ms Chen says "Mei Wenti" which means "No problem." Welcome Ms Chen.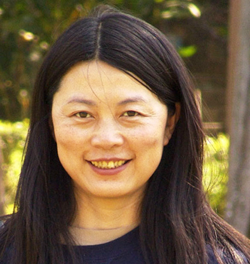 Shan Shan Chen
The China California Heart Watch grants scholarship to Kunming cardiologist.
Two years ago, the China California Heart Watch began efforts to improve the acumen of Yunnan cardiac surgeons and interventionalists in performing cardiac procedures on children. The first step was to facilitate a training relationship between the Children's HeartLink(CHL)of Minneapolis, Minnesota and the KMU First Affiliate Hospital Cardiac Surgery Program. This effort resulted in a training contract between CHL and KMU in the beginning of 2013. So far, surgeons from KMU and cardiologists and surgeons from the University of Minnesota have met three times for practical training sessions. This year, in order to accelerate the training process, the China California Heart Watch, in collaboration with KT Chau of the Hong Kong Queen Mary Hospital, has granted a scholarship to Dr. Huang Sun, a KMU cardiac interventional cardiologist. Under this scholarship, Dr. Sun will spend three months studying neonatal cardiac surgical techniques under Dr. Chau's mentorship at the Hong Kong Queen Mary Hospital Department of Cardiac Surgery. This special training will accelerate the improvement of techniques necessary to safely perform neonatal procedures at the KMU First Affiliate Hospital. These techniques will be used to treat children with critical congenital heart disease discovered by the Yunnan Pediatric Cardiac Training Program. Dr. Sun is the second KMU physician to train at Queen Mary Hospital under China Cal sponsorship.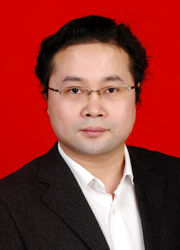 Kuming Medical University Cardiologist Huang Sun
China California Heart Watch Winter 2015 Externship Program.
China California Heart Watch will organize its "10th Annual China Cal Winter Externship" program from December 6, 2015 to December 27, 2015 in rural Lincang, Yunnan Province, China. We welcome undergraduate and graduate students to apply. The externship will begin in Dali, Yunnan Province, China. After an orientation period of three days under the direction of Dr. Robert C. Detrano, externs will travel to Lincang prefecture. Lincang has eight counties, all of which we hope to visit during our work in December. Lincang is home to several minority groups, notably the Wa, Bulang, Dai, Lahu and Yi minorities. The Wa nationality(pop:216,000)is the most famous of those living in Lincang. The Wa people have a rich and interesting culture.
Curriculum
Our externships are serious learning experiences for those interested in a career in health sciences(medicine, nursing, public health, etc.). University medical school professors will teach medical/public health courses where students will receive professional development and training from university faculty, doctors and nurses. According to performance during lectures and practical training, externs will be awarded letters of recommendation documenting your participation of which may be used for graduate school or employment.
For more information, please visit
t
he externships page of our website,
or contact Roy Y. Chan
roy@chinacal.org
or Dr. Robert C. Detrano
robert@chinacal.org
.