Dear colleagues, dear students,

This is our third and final announcement of the 12th annual
YOUNG MATHEMATICIANS CONFERENCE
at The Ohio State University
August 21 - 23, 2015
(Fri-Sun)
-------- Please forward this announcement to all interested. --------
APPLICATIONS & REVIEW
The main purpose of this announcement is to remind students and mentors of the impending application deadline:
Monday July 20th

5:00pm EDT

Applications for invitation and support to YMC are to be submitted online at
We strongly urge student applicants to invest time and effort into writing their research abstracts since admission to YMC will be primarily based on these abstracts. Due to the tightly organized review process we can not accept any late applications. The online application will shut down shortly after the above deadline and the review panel will begin its work immediately after the deadline.
We have now over 50 volunteer mathematics Ph.D. faculty from colleges and universities from all over the country who will read these abstracts and score them. Invitations to YMC will be primarily based on the ranking obtained from these scores.

DECISIONS & CONFIRMATIONS

We expect to have decisions made on the bulk of invitations a week after the above deadline. Some borderline cases may take a couple of days longer to decide.
All applicants are expected to regularly check their emails in this time period in order to be able to respond promptly to invitations. Invited participants are required to make their travel arrangements immediately after receiving an invitation and complete the online confirmation form within three days of the invitation.

Find appended below our second announcement with more information about the event.


Best wishes and gook luck,
YMC 2015 Organizing Committee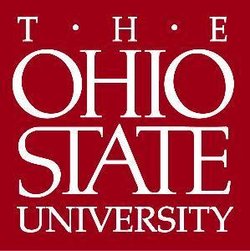 ABOUT YMC 2015
YMC is an annual conference for undergraduate research in mathematics for students in REUs and similar programs around the country. Successful applicants are invited
with full travel support
to present their research and interact with peer and senior participants. Invitations to YMC are competitive due to limited space and budget. We expect to invite and fully support around seventy student presenters, and hope to be able to provide partial support for accompanying mentors who are also invited to apply(please visit our website for more details on funding and travel reimbursement).
APPLICATIONS ARE NOW OPEN
In order to apply please visit
http://ymc.osu.edu/apply-ymc
and carefully follow all instructions. Applicants are strongly encouraged to read the applicant resources in order to improve their submitted abstracts. The deadline for applications is
Monday July 20th

5:00pm EDT
The review of applications by a 30+ member panel of mathematics faculty will start immediately after this deadline. We expect to make decisions on the bulk of invitations by the end of the same week.
SPECIAL EVENTS
Besides the student presentations, we are delighted to have the following distinguished speakers scheduled for YMC 2015:
| | |
| --- | --- |
| Andrea Bertozzi | (UCLA) |
| Dave Futer | (Temple University) |
| Svitlana Mayboroda | (University of Minnesota) |
As in previous years we will have our
"Graduate School Orientation"
event with invited representatives from several different US graduate programs in mathematics. At this popular venue questions ranging from choices of schools, nuts and bolts of applications, and what life is like as a grad student are discussed.
As usual, we will provide many opportunities for interaction between junior and senior conference participants.
Judges Wanted
If you are interested in undergraduate research, hold a mathematics Ph.D.(preferably faculty position), have four or so hours' time and internet access in the days following the deadline, and would like to help with judging please email us at
ymc@math.osu.edu
The conference is funded under NSF grant DMS-1252904(2013-2015)and supported with additional funds by the Department of Mathematics at The Ohio State University.