Thursday, December 3, 2015
5:30 PM – 6:30 PM:Networking
6:30 PM – 9:30 PM:Dinner and Awards Program
Hilton San Gabriel | 225 W. Valley Blvd, San Gabriel, CA 91776
RSVP and Ad Deadline:November 13, 2015

You can find more information about the event and purchase tickets:
https://aapaawards.eventbrite.com/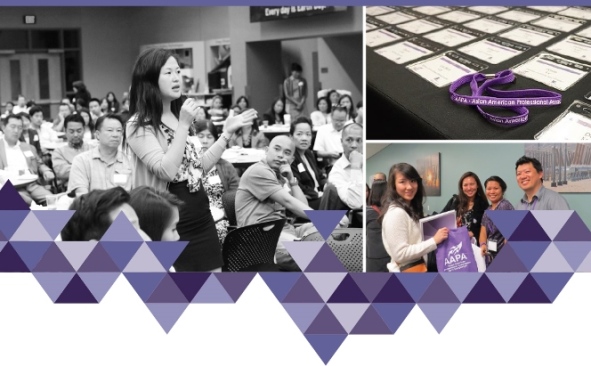 ABOUT
The 2015 Achievement Awards & Graduation Gala honors prominent leaders who trailblaze and inspire others to become leaders. This event also celebrates the 2015 class of AAPA mentees and will bring together corporate and community leaders, elected officials, donors, supporters and AAPA mentors, mentees, and alumni. All proceeds will go towards the AAPA Mentorship Program.
SPEAKERS & AWARDEES

PEDRO PIZARRO, SCE PRESIDENT, KEYNOTE
Pedro Pizarro is President of Southern California Edison(SCE), one of the nation's largest investor owned electric utilities. From 2011 to 2014, Pedro was President of Edison Mission Energy, previously a subsidiary of Edison International(EIX). Pedro joined EIX in 1999, and has held a wide range of positions at EIX and SCE, including Director of Strategic Planning, VP of Technology Business Development, VP of Strategy & Business Development, Sr. VP of Power Procurement and Executive VP of Power Operations.

ASIAN PACIFIC COMMUNITY FUND:COMMUNITY AWARD
The Asian Pacific Community Fund(APCF)is a 501(c)(3)community-based fund with a mission to cultivate philanthropists to invest in organizations that empower underserved Asian and Pacific Islanders(API)to prosper by building healthier communities, developing API leaders and creating a stronger API voice. APCF engages in a unified effort to educate and encourage donors to direct their charitable giving to benefit community organizations serving the rapidly growing API population.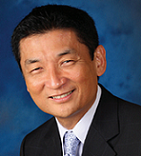 BILL IMADA, EXECUTIVE AWARD
Bill Imada is Founder, Chairman and Chief Collaboration Officer of the IW Group, a full-service communications firm specializing in the growing multicultural markets in the U.S. With over 20 years of experience in marketing, public relations, advertising and training, Bill and his company represent some of the top global and domestic brands. Before founding IW Group, Bill served as a human resources manager and as an employment recruiter. Bill is an active speaker, trainer, blogger, writer, and community supporter.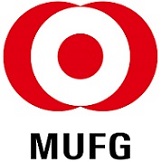 MUFG UNION BANK:DIVERSITY & INCLUSION AWARD
MUFG Union Bank, N.A., is a full-service bank that provides a wide spectrum of corporate, commercial, retail banking and wealth management solutions. The bank also offers an extensive portfolio of value-added solutions, including investment banking, personal trust, capital markets, global treasury management, transaction banking and other services. MUFG Union Bank is a proud member of the Mitsubishi UFJ Financial Group, one of the world's largest financial organizations.

NORTHROP GRUMMAN:CORPORATE AWARD
Northrop Grumman is a leading global security company providing innovative systems, products and solutions in unmanned systems, cyber, C4ISR, and logistics and modernization to government and commercial customers worldwide. They hold themselves to a higher standard, both in the products delivered and in the way they conduct themselves throughout the entire customer experience. Northrop Grumman's mission is to be at the forefront of technology and innovation, delivering superior capability in tandem with maximized cost efficiencies.
SUPPORT THE ACHIEVEMENT AWARDS & GRADUATION GALA!
Expose your brand to the professional community who are your customers, clients, potential employees, business executives, entrepreneurs, corporate and community leaders. Partner with AAPA and be a leader of a diverse community.
The AAPA program operates with the generous contributions of our donors. Your support for the Achievement Awards gala will directly benefit the AAPA mentees in the program.
HOW YOU BENEFIT
We believe that a diverse workforce sends a powerful message about the organization's values.
Investing in AAPA allows you to:
- Leverage diverse talents to create innovative, high quality and winning business solutions.
- Access to a talented pool of professionals who can contribute to a diverse, inclusive and high-performing work culture.
- Establish business relationships with other like-minded organizations.
- Empower your workforce with the business dexterity to succeed in today's increasingly diverse society.
RSVP and Ad Deadline:November 13, 2015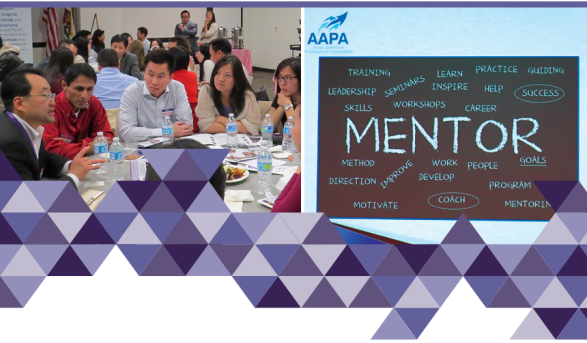 ABOUT ASIAN AMERICAN PROFESSIONAL ASSOCIATION
MISSION AND VISION
Founded in 1998, Asian American Professional Association(AAPA)is a 501c(3)non-profit, nonpartisan organization with a mission to inspire, develop and promote professionals to maximize their career and leadership potential.
For 17 years, more than 70 AAPA Executive Mentors have provided the Award-Winning AAPA Mentorship Program to over 1,000 Mentees, with over 645 hours of instruction and over 4,320 mentoring hours. AAPA delivers results...50% of mentee graduates have received in-line promotions.
WHAT WE OFFER
The AAPA Mentorship Program provides professionals with one-on-one mentoring, leadership/management skills training, and networking opportunities to help them succeed, move up and become leaders in the workplace. AAPA also helps corporations and nonprofits gain access to a diverse and talented pool of professionals who can contribute to a high-performing work culture and promote higher productivity.
TARGET MARKET
Our target market is Asian American professionals who live within Southern California. While a majority of members are Asian Americans, we acknowledge the unique experiences and perspectives that diversity brings and promotes talented individuals of all races, background, sexual orientation, religion, age, gender, or disability status.
---
PARKING:
Hilton Plaza. Park in underground lot, take "Hotel Entrance/Banquet" elevators on East side of garage
For more information/questions, please contact info@aapamentoring.com
Have questions about AAPA Achievement Awards?
Contact AAPA