Locating Urban Screens

On Relational Screen/Art/Urban Infrastructures(Shanghai Version)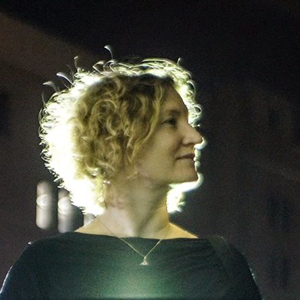 Monday, Dec 5, 2016
4:00 - 5:30 PM
10383 Bunche Hall, UCLA
Talk by Stephanie DeBoer of Indiana University
Urban screens have become ubiquitous in Chinese city centers such as Shanghai, Beijing, Guangzhou, as well as Hong Kong. In their public address, they have also become a central site for understanding the powers, problems, and expressive possibilities at play within the mediated city. This talk addresses urban screens – from large-scale facades to street-level sites – as they are formed across adjacent yet entwined media and urban infrastructures. It will address the official and non-official networks, practices, and discourses concerning urban planning and screen design, competing distribution channels for audio-visual content, as well as art practices and everyday activities that work in, from, and at times against their more official counterparts.

Attention to these infrastructural processes enable us to locate urban screens – to materially grasp the simultaneous local to global scales through which public screens are manifested. This talk will trace these entwined infrastructures across the urban screens that were formed in developments that anticipated the 2010 Shanghai Expo; arts platforms that showcased the possibilities of media art for the public spaces and screens of the city(the 2007-2009 Shanghai eArts Festival is one such example); and the range of artist and everyday practices that have worked in, around, and at times against these formations. Accounts of media and urban infrastructures have recently attested to their dialogic status, as one infrastructural process can provide a basis for the expression of adjacent(and sometimes shadow)mobilities, experiences, and aesthetics. Attending to these relational material processes challenges us to reconsider the frames through which we understand public and urban screens in Shanghai and elsewhere – and from here perhaps reframe, even reformulate their potentials.

Stephanie DeBoer is Associate Professor of Cinema and Media Arts/Studies in The Media School at Indiana University. Her work and research addresses the dynamics of place, space, and location for transnational and urban cinema, video, and screen media cultures. Often based in the historical and contemporary stakes of screen media in East Asia and the Asia Pacific, her approach draws from such arenas as critical cinema and media studies, critical geography and urban studies, global/transnational/regional studies, as well as multimedia production and scholarship. She is the author of Coproducing Asia:Locating Japanese-Chinese Film and Media (University of Minnesota Press, 2014), and her articles have appeared in journals such as Screen and Theory, Culture & Critique.
Sponsor(s):Center for Chinese Studies