UCLA CCC:Language & Social Change in Contemporary China
2017/2/8 7:05:31 | 浏览:1361 | 评论:1
Undoing Commonness:Language and Social Change in Contemporary China
Thursday, March 02, 2017
4:00 PM - 5:30 PM
10383 Bunche Hall

Talk by Qing Zhang, University of Arizona
"Letting some people and regions get rich first," a declarative by Deng Xiaoping 30 years ago, offers perhaps the most potent example for the power of language in social change in contemporary China. This talk argues for an integrated approach to language and social change as mutually constitutive. Building on research that tracks the emergence of Cosmopolitan Mandarin(CM), a new linguistic style alternative to the conventional Standard Mandarin, also known as "common speech," I demonstrate that CM constitutes an emergent stylistic resource for dismantling the Maoist socialist stylistic regime that valued conformity and egalitarianism. By examining the formation, use, and social evaluation of CM, I demonstrate that it brings about social change in two ways. First, through its use by particularly groups of social actors to produce new distinction, CM participates in the increasing socioeconomic diversification of Chinese society. Second, through its valorizations vis-à-vis the conventional standard language, CM participates in shaping the configuration of a postsocialist stylistic regime.

Qing Zhang is an Associate Professor of Anthropology and affiliated faculty member in East Asian Studies and Second Language Acquisition and Teaching at the University of Arizona. Her research examines the constitutive role of language in contexts of sociopolitical change and globalization. Specifically, her work investigates linguistic practice and rapid socioeconomic transformations in the People's Republic of China. Her research treats language not merely as reflecting or responding to societal changes but as being among the very forces and resources that reconfigure the contemporary social-political landscape of China. She has investigated how linguistic resources are taken up by social agents to effect new social distinctions and to attain access to newly available socioeconomic opportunities. Her works have been published in journals such as Language in Society, Journal of Linguistic Anthropology, Journal of Sociolinguistics, Journal of Language and Politics, and in edited volumes on language and globalization, language policy and ideology, and new discourses in contemporary China. She trains undergraduate and graduate students in linguistic anthropology as well as graduate students in the Joint Ph.D. Program in Anthropology and Linguistics at the University of Arizona. Her forthcoming book, Undoing Commonness:The Emergence of Cosmopolitan Mandarin in Contemporary China(Routledge 2017), offers a model for an integrated approach to language variation and change embedded in broader sociopolitical processes.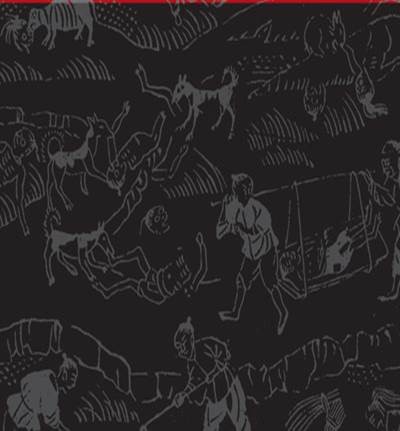 Qing History Symposium:

Three Views from the Field

(Day I)

Thursday, February 23, 2017
12:00 PM - 5:00 PM
Charles E. Young Research Library
Presentation Room(11348)

Day one of the symposium will feature talks by three eminent historians of the Qing dynasty: Dorothy Ko, known for her pioneering work in the fields of gender history and material culture; Tobie Meyer-Fong, co-editor of Late Imperial China and a specialist in history and memory; and David Bello, who is engaged in research on Qing environmental history.

RSVP Required
**Open to the public**

12:00pm -12:30pm
Check-in

12:30-12:40
Andrea Goldman
Welcome Remarks

12:40-1:30
Dorothy Ko(Barnard College)
Gender and Material Culture:The Female Artisan Gu Erniang and the Craft of Inkstone-Making in Early Qing China

2:10-3:00
David Bello(Washington and Lee University)
Cultivating an Arid Empire:Qing Adaptations to Environmental Diversity in Eighteenth Century Xinjiang

3:40-4:30
Tobie Meyer-Fong(Johns Hopkins University)
Encircling the Globe and Pondering Pain:Horizons of a 19th Century Chinese Traveler


Qing History Symposium:

Workshop

(Day 2)
Friday, February 24, 2017
9:00 AM - 3:00 PM
Charles E. Young Research Library
Presentation Room(11348)


Day two of the Symposium will be devoted to a workshop with graduate students engaged in Qing or late imperial projects. The students selected for the workshop will present their works-in-progress and receive comments by the three guest historians and workshop participants.

RSVP Required
**Faculty and students only**

9:00am -9:30am
Check-in

9:35-10:15
Amy Gordanier, UCLA, "Command Performances:Opera Performers and the Imperial Household in Late 18th-Early 19th-Century China"

10:20-11:00
Meng Zhang, UCLA, "The Timberland Economy in Southeastern Guizhou:Co-ownership, Securitization, and Risk-Sharing"

11:05-11:45
Yang Li, UC Riverside, "Curing the Body and the Mind:Fighting Opium Addiction as a Disease in 19th-Century China"

12:45-1:25
You Wang, UCLA, "Contributing to the Baimao River:Fundraising and State Responsibility during the Daoguang Depression"

1:30-2:10
Xiang Chi, UCLA, "Commerce, Sovereignty, and Forestry:Manchuria's Woodland Economy Development(1682-1911)"

2:15-2:55
Ulug Kuzuoglu, Columbia University, "Late Qing Singularity"
Waste reduction in Taiwan:music, love, and the great garbage assemblage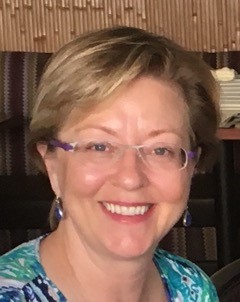 Garbage in Taiwan is at the center of a musical assemblage that resonates beyond the confines of the nightly waste collection soundscape. Garbage trucks in Taiwan are musical:Beethoven's Für Elise or T. Badarzewska's Maiden's Prayer announce the garbage truck brigade's arrival at designated times and places throughout urban Taipei. Neighbors stream into the street for a turn at depositing their presorted waste into the proper receptacles. Taiwan's semi-tropical climate, combined with a densely situated human population and the presence of well established rat and cockroach populations, makes garbage management a matter of daily urgency. In this paper, I take Taiwan's pop music from the early 1980s through to the present as evidence of ways in which everyday habits and practices of reckoning with waste have seeped into a wide range of sensibilities.


Nancy Guy is an ethnomusicologist whose broad interests include the musics of Taiwan and China, varieties of opera(including European and Chinese operas), music and politics, and the ecocritical study of music. Her first book, Peking Opera and Politics in Taiwan(University of Illinois Press, 2005), won the ASCAP Béla Bartók Award for Excellence in Ethnomusicology and was also named an "Outstanding Academic Title for 2006" by Choice. Guy's second book, The Magic of Beverly Sills, focuses on the artistry and appeal of the beloved American coloratura soprano, and was published by University of Illinois Press in 2015. Guy is a Professor of Music at the University of California, San Diego.