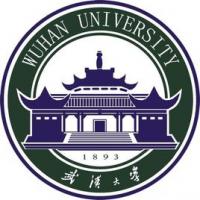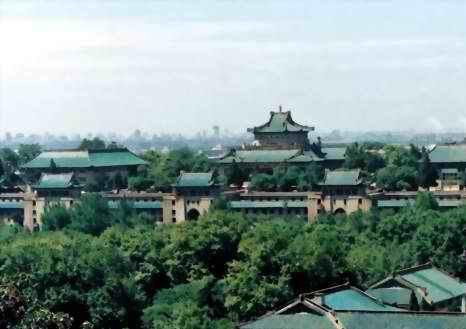 集中论坛:2018年4月20-22日
论坛季:2017年12月1日-2018年6月30日
地点:中国·武汉
举办方:武汉大学
一、论坛介绍
武汉大学国际交叉学科论坛旨在为海内外青年学者搭建一个思想碰撞和学术交流的平台,推进学科交叉与学术创新,共谋世界一流大学和一流学科建设大局。论坛目前已成功举办四届,邀请了来自全球30多个国家和地区的近千名优秀青年学者参会,已成为武汉大学聚贤纳才的重要平台。
武汉大学精心规划了"十三五"发展布局,大力实施"人才强校"战略,着力推进世界一流大学和一流学科建设。学校拥有"国际法研究所"国家高端智库,拥有"地球空间信息科学协同创新中心""国家领土主权与海洋权益协同创新中心""司法文明协同创新中心"等三大国家协同创新中心,还组建了高等研究院、医学研究院、工业科学研究院等多个交叉学科研究机构,努力为海内外青年学者搭建高起点的学术科研平台。
本届论坛再次启航,竭诚欢迎海内外青年才俊集聚珞珈山,与中国最美的大学同成长、共进步、齐发展!
二、涉及领域
论坛涉及数学、物理、化学、材料科学、工程科学、信息科学、生命科学、医学、环境与地球科学、哲学、法学、经济学、管理学、文学与艺术、历史学、教育学等学科领域,以及多学科交叉领域。
三、申请条件
1.年龄在40岁以下;
2.具有海外知名大学博士学位,或具有国内博士学位,并在海外知名高校、科研机构或者知名企业研发机构从事科研工作3年以上;
3.在相关领域取得一定成绩或具有良好发展潜力的海内外优秀青年人才。
特别邀请"青年千人"、"青年长江"、"优秀青年基金获得者"、"青年拔尖人才"等优秀中青年学者来校学术交流。
四、论坛形式及日程安排
为广泛吸引海外青年学者来校交流,满足不同学者的时间要求,本次论坛活动采取集中与分散两种形式举行,分为集中论坛和论坛季。
1.集中论坛
报到时间:2018年4月20日
论坛报告交流时间:2018年4月21日-22日
2.论坛季
自2017年12月1日至2018年6月30日。凡因时间关系不能参加"集中论坛"的学者,我们竭诚欢迎您报名参加"论坛季",在您有空的时间来校交流考察。各位学者在网络报名时,请选择参加"集中论坛"或"论坛季"。
五、申请方式
请登录:http://postdoc.whu.edu.cn/zp/index.shtml提交参会申请。
集中论坛的受邀者,将于2018年3月31日前收到主办方的参会邀请邮件。
论坛季的受邀者,主办方将根据协商的参会时间适时向其发送参会邀请邮件。
欢迎海内外青年学者踊跃报名、咨询相关细节。
六、差旅及食宿
主办方统一安排论坛期间食宿(免费);主办方为每位受邀参会学者提供往返差旅经费,实报实销(限经济舱)。
七、联系方式
电话:+86-27-68756990
传真:+86-27-68754199
Email:recruit@whu.edu.cn
联系人:袁小明,袁泽,刘晓慧
The 5th Wuhan University International Forum for Interdisciplinary Sciences and Engineering Sincerely Invites Prominent Young Talents
Featured Forum:April 20-22, 2018
Forum Season:December 1, 2017 - June 30, 2018
Location:Wuhan, China
Organizer:Wuhan University
1.About the Forum
Wuhan University International Forum for Interdisciplinary Sciences and Engineering is providing a platform for prominent young talents at home and abroad to enhance brainstorming and cross-disciplinary exchange, and advance interdisciplinary sciences and collaborative innovation, with the goal of striving for the construction of world class leading university and disciplines. The forum has already been successfully held for four times, and nearly 1,000 outstanding young scholars from over 30 countries and regions in the world have attended the forum. The forum has become an important platform for the talent recruitment of Wuhan University.
Wuhan University carefully devised the blueprint of 'the 13th Five Year Plan', vigorously implemented the strategy of 'reinvigorating the university with talents', and strongly pushed forward the construction of world-class university and first-class disciplines. Our university owns the national high-end think tank of 'Institute of International Law', the 'Collaborative Innovation Center for Geospatial Technology', the 'Collaborative Innovation Center for Territorial Sovereignty and Maritime Rights', and the 'Center of Cooperative Innovation for Judicial Civilization'. Some interdisciplinary research institutions and platforms have been established, such as the Institute for Advanced Studies, Medical Research Institute, and the Institute of Technological Sciences, endeavoring to establish high-level academic research platforms for young scholars at home and abroad.
The 5th forum is now launched, and we sincerely invite prominent young talents all around the world to gather at Mountain Luojia and join in Wuhan University, the most beautiful university in China for mutual development and prosperity.
2.Relevant Areas
The forum covers a wide range of areas such as Mathematics, Physics, Chemistry, MaterialsScience, EngineeringScience, Information Science, Life Science, Medical Science, Environment and Geoscience, Philosophy, law, Economics, Management Science, Literature and Art, History, Education, and other interdisciplinary areas.
3.Requirements for Applicants
1)Under the age of 40.
2)The forum is open to overseas researcherswho have received a doctoral degree from internationally renowned universities abroad or received a doctoral degree from domestic universities with 3-year overseas working experience.
3)Those who makegood academic achievementsor have great potentials in the research area.
Inparticular, prominent scholars such as 'Youth Thousand Talents', 'Youth Chang Jiang Scholar', 'Outstanding Youth Fund Winners' , and 'Top Talents of Youth' are cordially invited to attend the forum at our university.
4.Form and Schedule
In order to attract young scholars at home and abroad in wide range, the forum consists of two forms:the featured forum and forum season, making the time more flexible.
Featured Forum
April 20, 2018:Check-in
April 21-22, 2018:Opening Ceremony, Speeches and Presentations, Communications and Interactions
Forum Season
Time Period:December 1, 2017 to June 30, 2018
For those who are not available in the Featured Forum, you can choose to participate in the Forum Season. We still extend our warm welcome to you, and you may pick a convenient time to visit Wuhan University through mutual communication and negotiation with relevant schools and research institutions of our university.
* Please remember to choose either Featured Forum or Forum Season when you make on-line application.
5.Application Process
Please login:http://postdoc.whu.edu.cn/zp/index.shtml to register and submit the application.
Invited scholars of the Featured Forum will receive an invitation email from the organizer with further details before March 31, 2018.
For Invited young scholars of the Forum Season, the forum's organizer will send an invitationemail to you at an appropriate time through negotiations.
Please feel free to contact us for further details and your application to our forum is highlywelcomed.
6.Travel and accommodation
The forum organizer will provide board and lodging during the forum(free of charge). Travel reimbursement is available for eachparticipant based on actual expenditure(economy-class only).
7.Contact Information
Tel:+86-27-68756990
Fax:+86-27-68754199
Email:recruit@whu.edu.cn
Contact:Yuan Xiaoming, Yuan Ze, Liu Xiaohui