The Sacred Mountains of China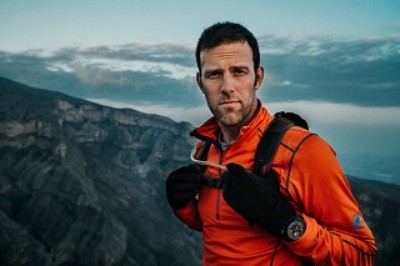 Thursday, October 25, 2018
4:00 PM - 5:30 PM
Bunche Hall 10383

Talk by Ryan Pyle, Author, TV Host, Producer

Book synopsis:
Join renowned photographer, Ryan Pyle, as he spends months exploring and photographing Western China's remote Sacred Mountains in an effort to better understand these most sacred Tibetan regions. The photographic work focuses on the Sacred Mountains of Mount Kailash(Tibet), Minya Konka(Sichuan), Amne Machin(Qinghai)and Kawa Karpo(Yunnan).

Television series about making the book.(Trailer)

Born in Toronto, Canada, Ryan Pyle spent his early years close to home. After obtaining a degree in International Politics from the University of Toronto in 2001, Ryan realized a life long dream and traveled to China on an exploratory mission. In 2002 Ryan moved to China permanently and in 2004 Ryan became a regular contributor to the New York Times. In 2009 Ryan was listed by PDN Magazine as one of the 30 emerging photographers in the world. In 2010 Ryan began working full time on television and documentary film production and has produced and presented several large multi-episode television series for major broadcasters in the USA, Canada, UK, Asia, CHINA and continental Europe.
Film Screening:WE THE WORKERS
凶年之畔
Saturday, October 27, 2018
3:00 PM - 6:00 PM
Billy Wilder Theatre
10899 Wilshire Blvd. Los Angeles
This program is presented by the UCLA Film & Television Archive
Tickets:UCLA Film & Television Archive
"Intellectuals are detached from activists in China," says a lawyer in We the Workers. They "underestimate hundreds of millions of workers." As if to correct this distance, director Wen Hai brings his audience as close as possible to an emerging movement in southeastern China, home to thousands of factories each supplying global corporations with unfairly cheap labor. Midway through the three-hour epic, the film's viewers are introduced to the lawyer in question, Duan Yi, the strategically foul-mouthed leader of China's first labor law firm dedicated to collective bargaining. The closest thing to a philosopher in the film – a confident strategist for whom labor relations experts are "outstanding, cutting-edge, fxxking awesome," Duan is but one player in the film's cast of committed activists, several of whom risk their lives for the cause.
Independent labor unions do not exist in China today, but for six years, Wen Hai patiently followed Chinese labor activists and organizers from the Panyu Workers' Centre and the Haige Labour Centre, living among them for a year, as they work to correct abusive labor conditions and build workers' knowledge of their own rights. Police surveillance and suppression are never far away. Although Wen Hai narrowly escapes what befalls both men and women workers and activists, the film allows us to witness the brutality that is just a confrontation away.
We the Workers' opening and closing shots lyrically portray the immense scale of human fabrication as well as the gloomily industrialized landscapes that support our material desires. Yet, quickly moving from macro to micro, Wen Hai breaks such lyricism with an amusing shot of a factory worker performing his alternative to cramped dorm life. The film, too, moves from grand panorama to the painstaking detail of interior spaces, be they surreptitiously shot factory floors, the hidden offices of Chinese labor organizing, or even the inner space of a burgeoning labor consciousness. Of course, the street is important too for Wen Hai to capture organizing efforts, the fearful responses of many workers, and the successes of the picket line. Wen Hai's film is an ideal union of the cinematic practice of direct cinema with the activist's praxis of direct action. This fight is for the future.
— Jonathan M. Hall
Wen Hai (b. 1971)is the nom-de-plume of independent documentary filmmaker Huang Wenhai. After graduating from the Beijing Film Academy, Wen Hai worked at the state-owned CCTV. He has been active as an independent filmmaker since 2001, directing the award-winning documentaries Floating Dust (2004, FIDMarseille), Dream Walking (2005, Cinéma du réel)and We (2008, Venice). Wen Hai was a cameraman on Wang Bing's Three Sisters (2012)and Ai Weiwei's Human Flow (2017). We the Workers world premiered at Rotterdam in 2017. The director lives in exile in Hong Kong.
Sponsor: Center for Chinese Studies