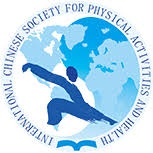 According to the bylaw of ICSPAH there will be two officers ending their serve terms in April 2019. Election for ICSPAH Executive Council members for the vacancies will take place at 2019 ICSPAH General Assembly(April 9-13, 2019)in Tampa, Florida, the United States. We are pleased to call for candidates for the following positions:

1. President-Elect:This is a leadership position with voting power and requires the candidate to demonstrate a strong commitment to ICSPAH. The nominee should have been an active ICSPAH member in the last three years by April of 2019. Preferred candidate may have had experience to serve an office either in ICSPAH or other professional associations.

2. Student Representative:This is a position of Executive Council member with non-voting status for one year. The candidate must be a currently enrolled graduate student(Master or Doctoral)in an institution of higher education for at least one year.

Each candidate must carefully read the ICSPAH Constitution and Bylaws to know the philosophy, objectives, structure, responsibilities of the positions of ICSPAH and must be willing to carry out the duties voluntarily to serve the society. The candidates must attend the General Assembly meeting of ICSPAH during April 9-13, 2019 in Tampa, Florida. The following materials should be submitted by the deadline of March 9th, 2019. Please send them to Dr. Zan Gao at gaoz@umn.edu or Dr. Charles Huang(co-chairs of the committee)at huangc@wbu.edu.

1. A brief election statement indicating the position you are interested in(President-elect, or student representative), your promise to serve if elected, and your future commitment to, and/or ideas for, the ICSPAH(a short paragraph with no more than 300 words).

2. A one-page vita in English.

3. A one-page vita in Chinese.

Nominating and Credential Committee of ICSPAH

Call for Nominations of ICSPAH Awards(2019)

According to the Bylaws of ICSPAH and approval of Executive Council, the
Nominating and Credential Committee
of ICSPAH is calling for nominations of Excellent Early Career Research Award, Excellent Teaching Award, and Exceptional Service Award among the members of ICSPAH for 2018-2019. The criteria and procedure of nominations for these three awards are as follows:
(A)Criteria of Nominees for Excellent Early Career Research Award
The nominees must be university/college faculty member who earned his/her terminal degree within five years(diploma dated after January 2014);

The nominees must have been an ICSPAH regular or life member for at least three years by April of 2019;

The nominees who accept nomination must submit(a)research article(s)published as first author in physical activity and health or related disciplines in peer-reviewed journals in the last three years(January 2016-March 2019). Other scholarship(grants, books, or book chapters)are considered only as the supplemental references,(b)a description of the journals in which the article(s)are published, and(c)the impact factor of the journals(if available)in the last three years; and(d)a copy of diploma or transcript showing date of terminal degree issued.
(B)Criteria of Nominees for Excellent Service Award
The nominees must be an active ICSPAH regular or life member for three years by April 2019;

The nominees must have made considerable contribution to ICSPAH in service;

The nominees must have served the organization or played leadership roles with substantial work in the executive council[committee], standing committees, or task-force groups, and/or served as a keynote presenter with significant contribution to promote the organization worldwide and support the growth of the ICSPAH; and

The nominees should submit(a)a 1-3 page narrative describing detailed ICSPAH-related services with necessary evidences; and(b)two recommendation letters from ICSPAH active members.
(C)Criteria of Nominees for Exceptional Teaching Award
1. The nominees must be an active ICSPAH regular or life member for three years by April 2019;

2. The nominees must be a university/college faculty member who earned his/her terminal degree and have taught professional core courses in his/her discipline for at least three years; and

3. The nominees should submit the following documents for review:(a)minimum one recommendation letter from his/her departmental peer(s)at current institution;(b)two copies of summarized teaching evaluation by the students with rating scores during academic year 2017-2018; and(c)other evidences of teaching effectiveness including teaching sample(s)in creativity or renovation(optional). Such submission indicates that the candidate voluntarily waivers the right for the reviewing process and the Committee and Executive Council of ICSPAH should keep the information confidential and be in compliance with the professional ethic codes of ICSPAH.

Nomination Procedure

1. Only active ICSPAH members(regular or life members)can nominate candidates and be nominated;

2. For each Award, one active ICSPAH regular or life member can only nominate one candidate;

3. Before the nomination is submitted, the nominator should contact the prospective nominee and get his/her permission to be nominated;

4. An award nominee can only be considered for one award per year(Early Career Research, Teaching or Service).

5. Nomination should be made before February 20th, 2019.

Please submit nomination by February 20th, 2019 to Dr. Zan Gao, Chair of the Nominating and Credential Committee of ICSPAH at email address of gaoz@umn.edu. The Committee will contact the nominees and confirm acceptance. All required materials of candidates and a 2-page resume should be submitted to the same email address above electronically by March 9th, 2019. The Committee will review all nominations and credentials to make a recommendation to the Executive Council of ICSPAH for a final determination of each award. The reviewing procedure is fully governed by the bylaws and professional ethic code of ICSPAH. The finalists will be notified before March 18th, 2018 and be expected to attend the Annual General Assembly of ICSPAH to receive the award during the SHAPE America Convention, April 9-13, 2019 in Tampa, Florida.

Nominating and Credential Committee of ICSPAH

Contact:Zan Gao, PhD

The University of Minnesota;
Office Phone:612-626-4639 Fax:612-626-7700 Email: gaoz@umn.edu
Lab phone: 612-301-9199 Fax:612-301-9200 Email:pael@umn.edu