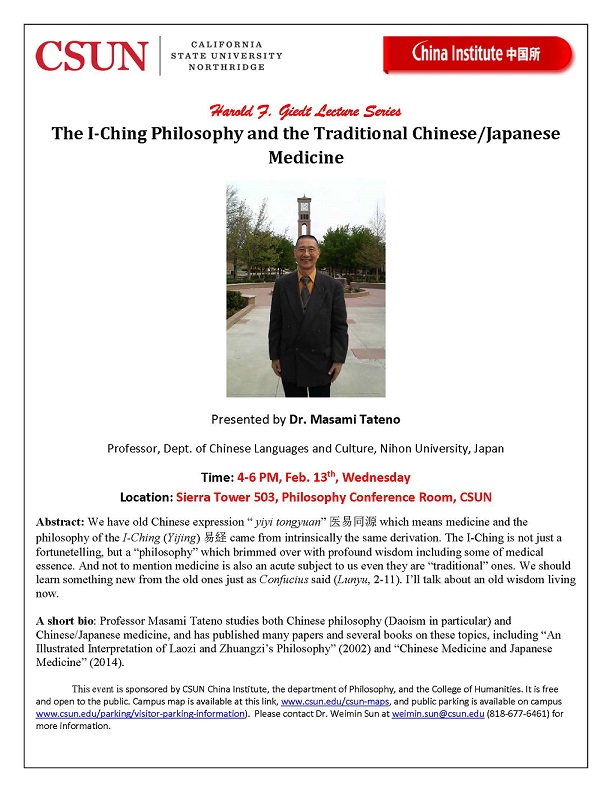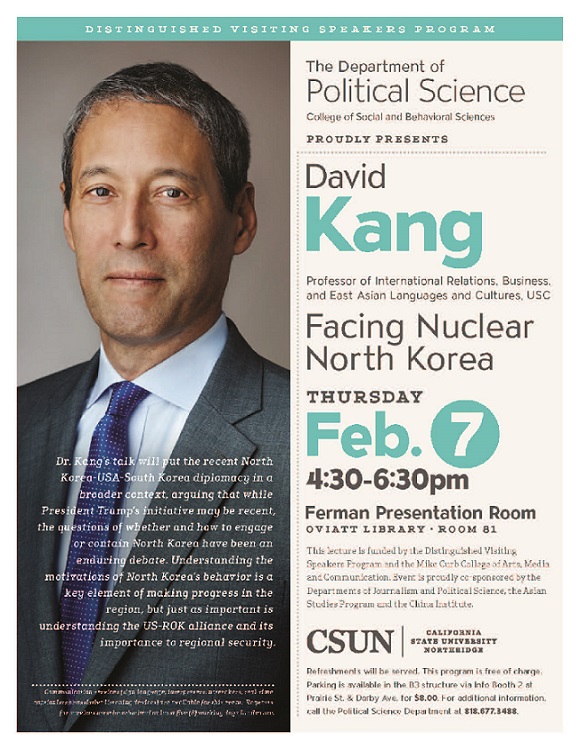 CSUN China Institute and CSSA invite you to attend
2019 Chinese New Year's Celebration Party
4:30 p.m. – 8:30 p.m., Saturday, Feb. 23
rd, 2019
Grand Salon, University Student Union, CSUN
Dear friends of CSUN China Institute and CSSA,
CSUN China Institute and CSSA(Chinese Students and Scholars Association)cordially invite you to our 2019 Chinese New Year party. Together we will celebrate what we have accomplished in the Year of Dog and look forward to more exciting happenings in
the Year of the Pig. Entertainment program s featuring Chinese cultures and gourmet Chinese dinner will be provided.
Location and Directions:
Grand Salon is located in the University Student Union Complex(USU), CSUN. The USU is located just west of Parking Lot G4(a valid parking permit is required). From Nordhoff Street, take Zelzah Avenue North and pass Prairie Street. Entrance to Lot G4 is right on your left. CSUN campus map is available at http://www.csun.edu/csun-maps.
Reservation form:
Name:__________________________________________________________________
Address:________________________________________________________________
CSUN Department/Office & mail code(if applicable)___________________________
E-Mail:____________________________
Do you like to receive email announcements of the China Institute's activities? _______
Ticket price
:
Adult:$25 per person; Child:$10 per kid(kids under age 3 are free);
CSUN student:$10 per person; CSUN Visiting scholars:$10 per person;
Family package:$60(this includes two adults and all kids);
Please indicate the number of people in your party:_______________________
Check enclosed in the amount of $______________(Please make your check payable to
CSUN
)
Please mail the reservation form before Feb. 8th to:
Dr. Weimin Sun
Department of Philosophy
California State University, Northridge
Northridge, CA 91330-8253
Campus mail drop:
8253
; Email:Weimin.sun@csun.edu; Tel:818-677-6461