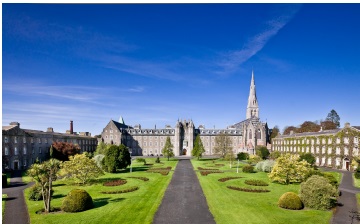 Theory and Practice:An Interface or a Great Divide?
August 4-9, 2019, Maynooth University, Ireland
Dear friends in education,
New Proposals for Papers and Workshop Summaries are still welcome until March 8!
150+ registrations have been received already and more than 100 papers/workshop summaries.
Participants will be joining us from 26 countries and from six continents.
If you wish to attend please complete the registration form in the First Announcement at http://directorymathsed.net/public/Ireland/page/
Invited speakers at the conference include Douglas Butler(UK, Autograph), Gail Burrill and Brad Hansen-Smith(USA), Jan de Lange(Netherlands), Luckson Kaino(Tanzania)and Jasia Morska & Kasia Banach(Poland).
Please see the Photo Album of the site inspection at http://directorymathsed.net/public/Ireland/ManoothUniversity%20and%20Town.docx and note the rich history and charm of Maynooth Town and University, and the high standard of accommodation and conference facilities.