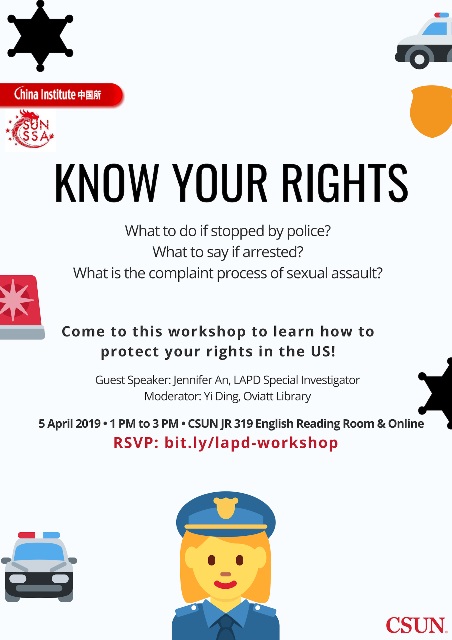 Hi, friends of China Institute,

There is an exciting talk next Friday, which is especially important in today's political climate. Hope you and your students can come to the talk!

Jennifer An, a former Deloitte CPA and a current LAPD Special Investigator, will share her unique insights and strategies about knowing and protecting your rights in America.
After attending this event, participants will be able to
1. Know rights and responsibilities if stopped by police
2. Grasp the language to use when arrested
3. Identify definition & effect of sexual assault and strategies to protect yourself

Date and Time:April 5(Friday), 2019, 1 PM to 3 PM
Location:CSUN JR 319, English Reading Room & Online
RSVP:http://bit.ly/lapd-workshop