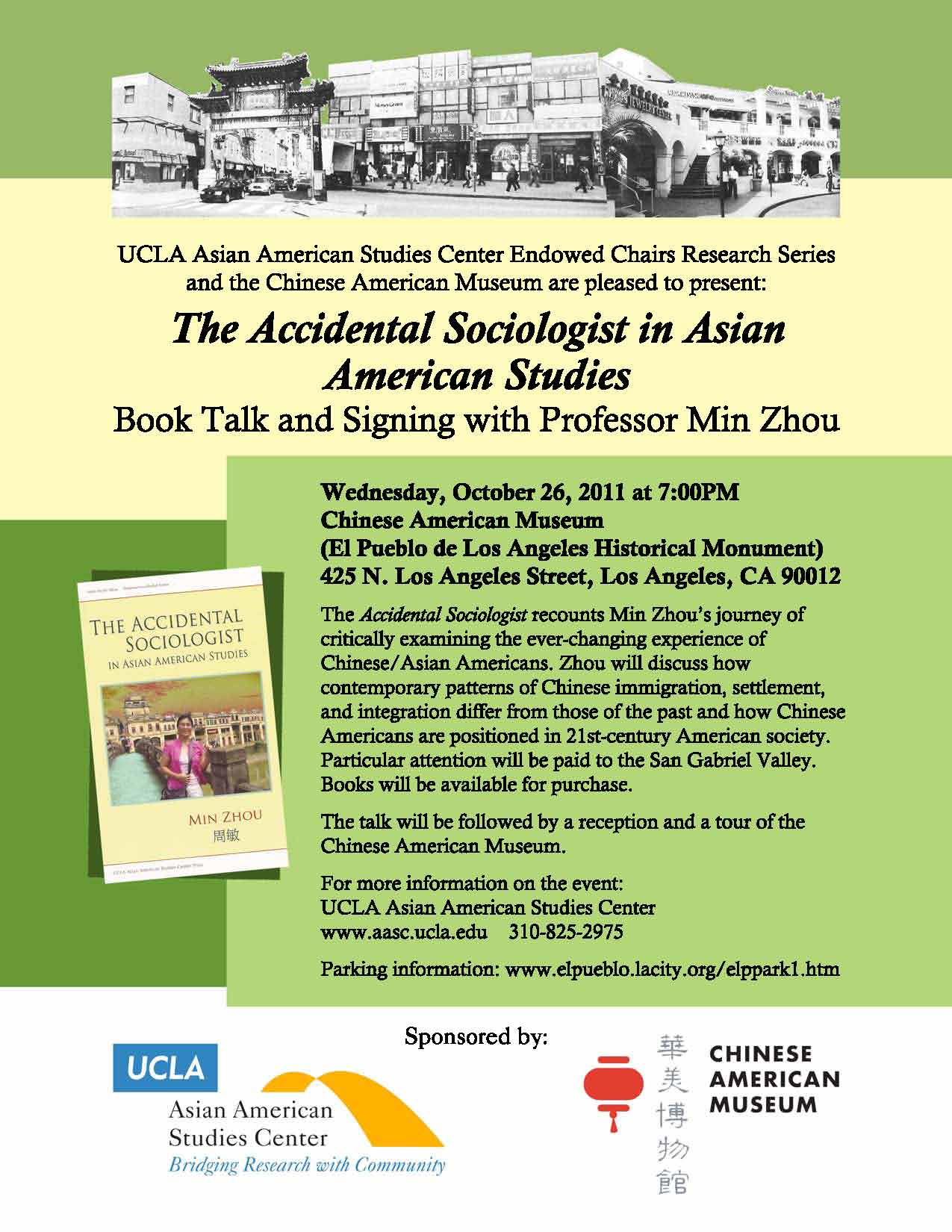 MIN ZHOU 周敏
Professor of Sociology and Asian American Studies, UCLA
Professor-in-a-Pocket Series, UCLA Asian American Studies Center Press
160 pages, with photos and charts.
"How I became an American sociologist, and later an Asian Americanist, is rather accidental. I was born and raised in Zhongshan, a city in south China. Like many children in the turbulent China of the 1960s, I grew up too fast, bypassing a normal childhood to become the head of my household at age 10...."
Min Zhou unpacks stereotypes and offers new thinking on contemporary Asian American immigrants—Chinese, Vietnamese, and Korean—in her book, The Accidental Sociologist in Asian American Studies. This is a compelling autobiographical and scholarly account from the perspective of a Chinese woman who grew up in the turbulent China of the 1960s, her life-changing decision to come to the U.S.(temporarily leaving her family, husband, and 10-month old son behind)and her international success as an Asian American sociologist, Asian Americanist, and renowned professor at UCLA.
Min Zhou candidly discusses the challenges, obstacles, and decisions that can advance or disrupt one's academic life. Her concerns, her doubts, and her choices are certain to be interesting to many of her scholarly peers as well as younger graduate students who may face comparable situations, no matter what their field of study.
CONTENTS
Four chapters link theory and practice and look at how immigrant communities—for better or worse—are strategically developed and formed both by conditions within the neighborhood and outside of the community.
Keywords and concepts include:"Culture versus Structure," "Social Capital," "Ethnic Entrepreneurship and Community Building," "Theories of Assimilation, Generation, and Social Integration," "Outsider and Insider Perspectives"
The Significance of Asian American Studies Today:Opportunities and Constraints — a look from the inside.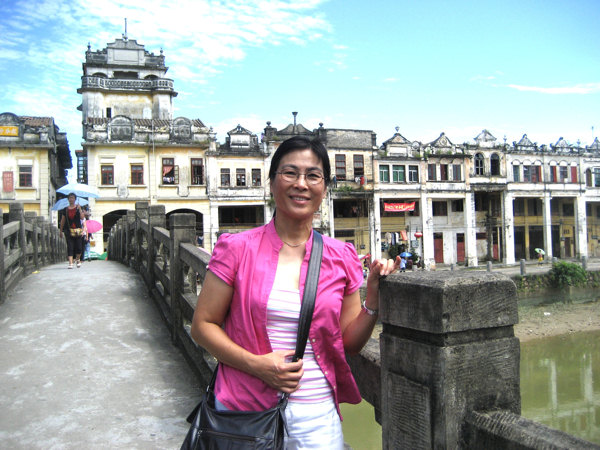 Dr. Min Zhou is Professor of Sociology & Asian American Studies, Walter and Shirley Wang Endowed Chair in U.S.-China Relations and Communications, and the founding chair of Asian American Studies Department(2001-2005)at UCLA. Her main research interests include international migration, ethnic and racial relations, immigrant entrepreneurship, education and the new second generation, Asia and Asian America, and urban sociology. She is the author of Chinatown:The Socioeconomic Potential of an Urban Enclave(1992), The Transformation of Chinese America(2006), and Contemporary Chinese America:Immigration, Ethnicity, and Community Transformation(2009), co-author of Growing Up American:How Vietnamese Children Adapt to Life in the United States(1998), co-editor of Contemporary Asian America(2000, 2nd ed. 2007), and co-editor of Asian American Youth:Culture, Iden tity, and Ethnicity(2004).
Individual and Library Book Orders:
U.S.A. Orders:$16.95 USD, plus 9.75% California state tax where applicable. International and Library Orders:Add:$15.00 USD for shipping and handling(Ask about bulk and classroom discounts)
Ming Tu at EMAIL:aascpress@aasc.ucla.edu
FAX:310. 206.9844 PHONE:310. 825.2968

UCLA Asian American Studies Center Press
3230 Campbell Hall
Los Angeles, California 90095